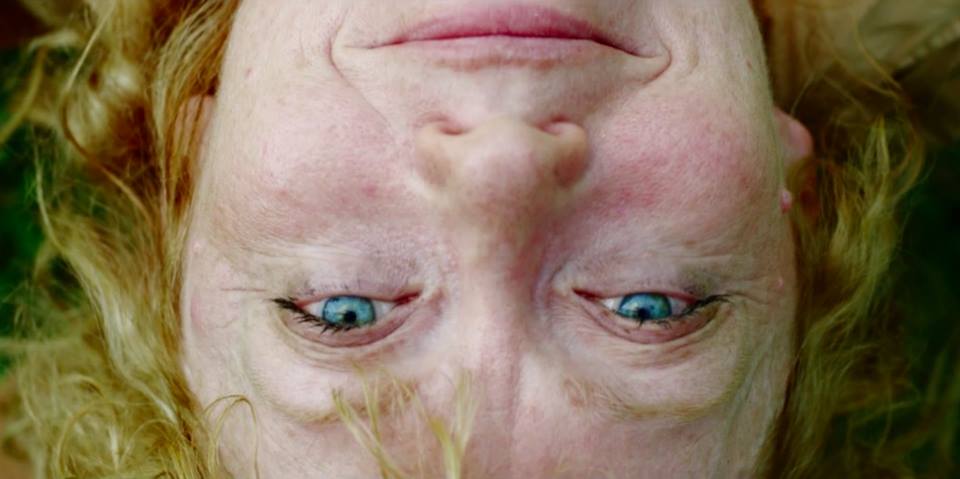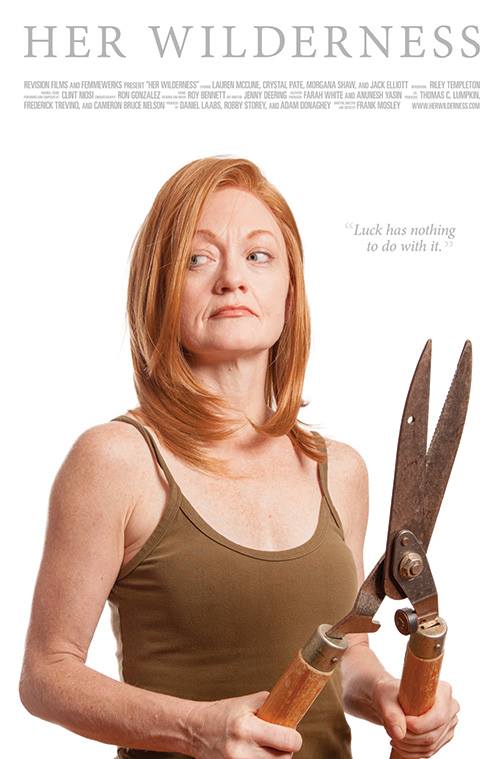 HER WILDERNESS (2014) - Official trailer
2014/experimental/65 min.
HER WILDERNESS weaves an elliptical, minimalist narrative of a lost, wandering child in the wake of an affair that may or may not have even happened.
Blending memory with fantasy, Frank's second feature film is a portrait of four women wondering just how much power they wield in choosing their next stage in life. Both a feature film and an online interactive experience, it is an investigation into responsibility, identity, and choice. A fairy tale for adults.
Starring Lauren McCune, Morgana Shaw, Crystal Pate, Jack Elliott, and Riley Templeton in her film debut.
HER WILDERNESS appeared on many year-end lists, including being named "Best Experimental Film of 2015" (Indie Outlook), "One of the best films of 2015" (Smells Like Screen Spirit), "One of the best undistributed films of 2015" (Film Pulse), and "one of the best films of 2016" (Film Pulse).
The film's limited-edition soundtrack can be purchased here, courtesy of composer Clint Niosi.
The feature film is available for streaming on both Fandor and Kinoscope Films. The interactive version of the film can be viewed on the film's official website below.
SCREENINGS:
-2014 Sidewalk Moving Picture Film Festival (world premiere)
-2014 Dallas Video Festival
-2014, 14 Pews (Houston, TX)
-2015 Kinoscope Film Series (The New School/NYC)
-2015 Micro Wave Cinema Series (Madison, Wisconsin)
-2015 Middle Coast Film Festival (Indiana)
-2015 Edinburgh Art Festival (UK)
-2015, Northwest Film Forum (Seattle, WA)
-2018 The Spectacle Theater, NYC
PRESS:
"There are filmmakers out there playing with the form, breaking the rules of narrative, and creating some truly unique works with distinctive voices. To find them, you might have to go down less familiar paths but the rewards are films like Frank Mosley's "Her Wilderness".
-Kevin Jagernauth, INDIEWIRE
"A mesmerizing film... by a superb actor and filmmaker."
-Matt Fagerholm, ROGEREBERT.COM
"The film possesses an emotional richness that is felt from the start...provides the sort of fulfillment of good poetry."
-Michael McWay, HAMMER TO NAIL
"Burrows deep into your subconscious like a vivid fever dream....at once alien and achingly resonant."
-Matt Fagerholm, INDIE OUTLOOK
"Transcends the narrative form. A vibrant fantasy... that deserves to be studied."
-Don Simpson, SMELLS LIKE SCREEN SPIRIT
"A delicately fate-fixated mid-length enigma. Thoughtful, approachable, and unpretentiously curious about the nature of motion-picture artifice, Mosley's the sort of experimentalist we don't see often enough."
-Jonathan Kiefer, KEYFRAME
"Much more experimental than his debut feature, his sophomore effort is a spheric tale following four women at an assortment of varying major life milestones. It's a beguiling experience, just as muted and reserved as "Hold" but with way more on its mind. It's also a considerable step up technically, with "Hold" being told in mostly close-ups but "Her Wilderness" in particular having one striking long-take that wouldn't be out of place in something like Carlos Reygadas' "Battle in Heaven." -Christopher Jason Bell, THE PLAYLIST
"A sparse, thoughtful feature. Amazingly assured for a new filmmaker." -Dana Reinoos, SCREEN SLATE
"Trance-like storytelling seemingly existing in that small window – the twilight of waking and the dawning of slumber."
-Kevin Rakestraw, FILM PULSE interview + review
"Hypnotic. An intellectual, choose-your-own-adventure story. Like any great expression of creativity and imagination, Her Wilderness is a playground for interpretation."
-Victor Stiff, SOUND ON SIGHT
"This lyrically short feature is entirely enrapturing. It feels like something Terrence Malick could (and probably should) make this decade, and yet it's an altogether original, softly phantasmagorical piece of filmmaking. It's impossible to shake the cumulative effect of Her Wilderness as a cinema poem."
-Grant Phipps, LAKE FRONT ROW
"One of the most ambitious multimedia experiences that North Texas has ever seen."
-Anthony Mariani, FW WEEKLY
"It's as though all the voices in the film are existing at once in a vacuum but also liberated: body and soul disassociated, and in this separation, a clarity of their unity." -Craig Keller, CINEMASPARAGUS
"There's something curiously intriguing about Mosley's film. Something that just draws the viewer in. The eyes can't turn away, even in painful moments. It's just incredibly human, and yet on some level, artificial. Inauthentic in a familiar way; at once distancing and engrossing. See it. The resulting conversation will fill the rest of the day."
-Kris Noteboom, THEATER JONES